M-Files
Documents are not just static pieces of information. Many documents are part of a work-flow process. Documents need to be reviewed, edited, distributed, and approved. It's not only important to know how to find a document, but to know where it is in the work-flow process, and what needs to be done to keep the work moving. By managing work-flow as well as document creation, storage, and retrieval, M-Files can reduce processing cycle time and ensure consistent adherence to business processes with a full audit trail of activities related to processing a document.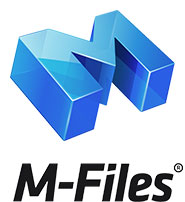 Saving documents based on what they are and not where they are is a brilliant idea. The document workflow can take a business process such as invoice payment and completely push an electronic version of the invoice through our human approval process.
M-Files is hands down the best document management system I've used and been involved with. For the average office worker it is deceptively simple.
M-Files is easy to use, offers the latest technology, and it's very modestly priced for the range of capabilities it offers.
I like that M-Files integrates seamlessly with Windows Office and Outlook email. Try it out. It is worth every penny to implement in a paperless environment.