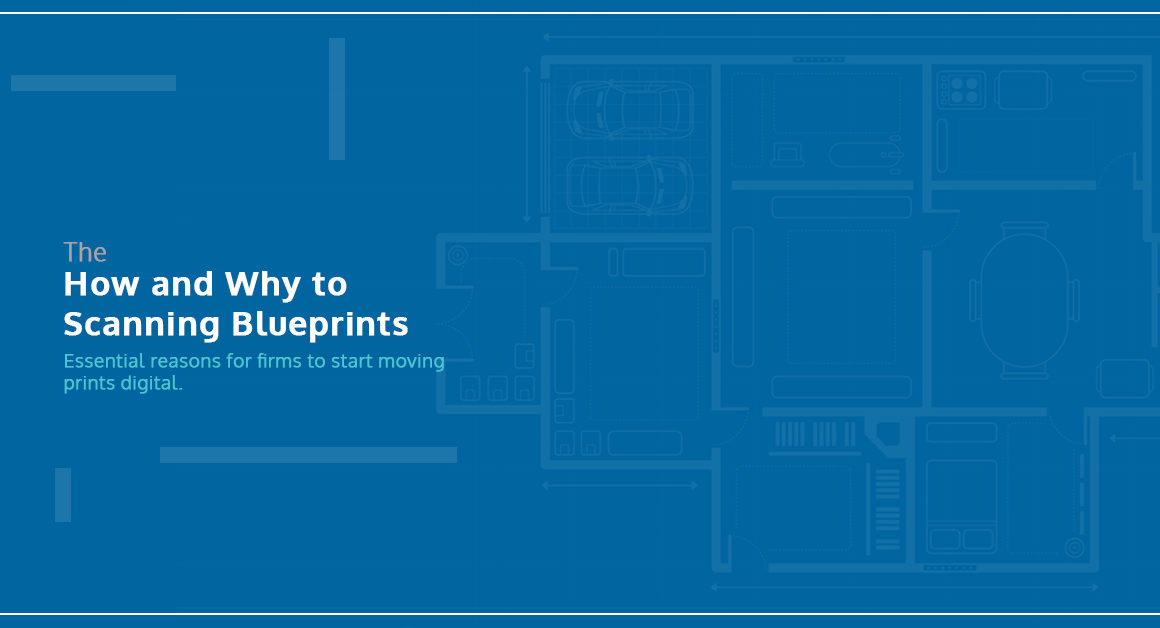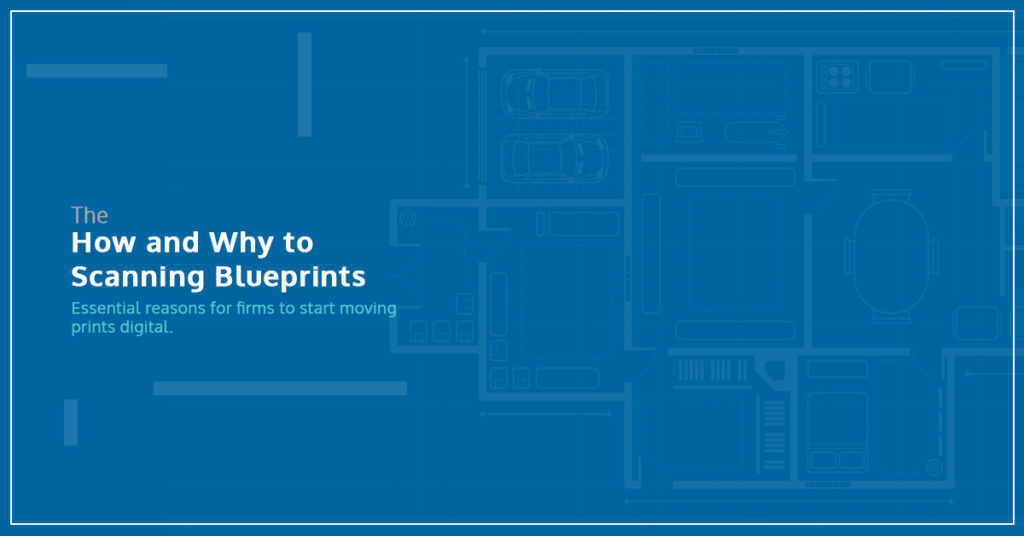 Many architects and engineers today still draft initial blueprints by hand. At the same time, past projects are often entirely paper-based and must be safely stored for compliance and any future renovations. 
As your firm makes the effort to digitize records, blueprint scanning is a top priority as these project documents become more vulnerable each day it is stored as paper copies. Let's go over the foundations of how to scan blueprints to modernize and protect your firm's records. 
Preparing for scanning
Before blueprint scanning begins, your blueprints must first be prepared. Blueprints must be flat to enter the scanner; that means all tears and post-it notes must be taped down along with staples and paper clips removed. Once the blueprint is prepared, it's time to scan (note: the ideal scanning and imaging company will go above and beyond to properly handle your prints to prepare for scanning).
Feeding into large-format scanners
Unless you're willing to fork out a hefty amount to purchase a scanner, you'll need to turn to a large-format imaging and scanning professional to capture the complexity and size of blueprints. Your blueprints will be fed into the scanner, which takes the document one section at a time until the full blueprint is scanned. 
Converted into your preferred file type
Once the blueprint is fully scanned, you'll have the options to choose your preferred file types. Most popular file types include: TIFF for OCR scanning, PDF for digitizing paper records, and JPEG for full color documents. It is recommended by industry standards that you should convert your blueprints to various file formats as future uses can be applicable for various needs. 
Stored digitally with the method of your choice
After your blueprints have been scanned, you'll want to store them digitally. Like your company's filing cabinet, you'll want a solid, easy-to-use storage system for all your blueprints. It is strongly recommended for digital or cloud-based storage solutions that allow you to conveniently search files and quickly find your records.
Conclusion: avoid damaged or lost blueprints 
Blueprints are essential documents for firms such as architects, engineers, and construction. Through these key steps, you can hopefully discover and understand the crucial importance to scan and digitize your records so they're safe from damage or being lost—or even prevent loss in productivity. As storage space becomes more costly, you'll want to find a file scanning solution that accepts blueprints. 
Moreover, you should consider hiring a document scanning service with experience scanning large volumes of blueprints. Industry leaders – like us – know how to do this efficiently, so that you can focus on running your firm and not paper trails. 

Need a hand with blueprint scanning? As industry leaders, we've got the scanning know-how to get your firm up to speed.