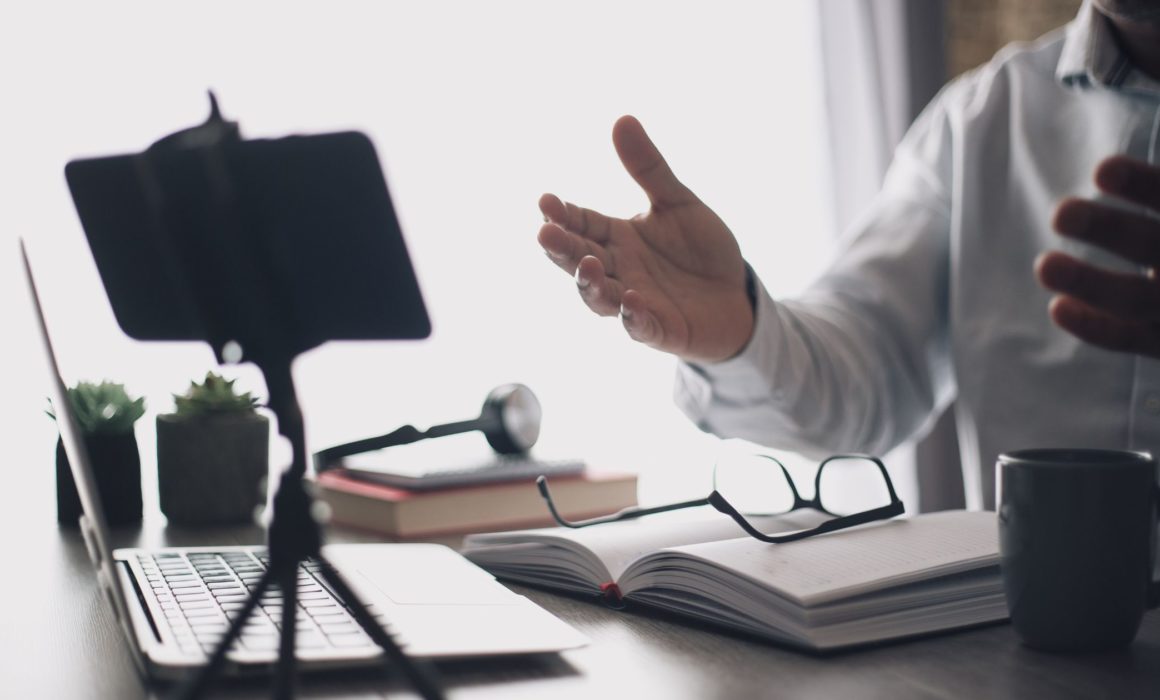 This March, it will have been three years since the start of the COVID-19 pandemic lockdowns and, thus, three years since the explosion of remote and hybrid work.
Remote work was nothing new before this. Decision-makers and digital-industry professionals have taken advantage of technologies that enable remote work as long as they've been available, staying on top of their work from their home office, while waiting at airports, or in hotel rooms while on business trips.
Remote work has also enabled international and inter-regional collaboration between organizations for decades, expanding the horizon of viable partners and clients to include any organization with reliable internet access, no matter where they are in the world.
When the lockdowns hit, however, the number of people working remotely increased exponentially. It had to increase if the economy was going to keep moving without endangering millions of lives.
In a matter of days, the portion of the economy working remotely ballooned from a small handful of important decision-makers, writers, and I.T. professionals to everyone who could possibly do their job from home.
Nearly three years later, after the release of vaccines, fluctuating mask mandates, and long after the last official lock-down restrictions, many people have come back to the office to work. But not all of them, not even close.
What has the pandemic taught us?
The necessary experiment with remote work that happened during the pandemic has yielded some interesting outcomes, both for society at large and for individuals:
The full potential of remote work was explored and expanded.
Employers had to figure out how to keep their employees working despite the circumstances. If a job could possibly be done remotely, it was. If not, workers either had to work in person (essential workers) or find other ways of paying the bills.
The pressure on employers to stay afloat with a physically decentralized workforce resulted in innovative new operational methods and organizational restructuring.
The pressure on individuals and organizations whose line of work was not compatible with an online business resulted in creative new software and remote business models, expanding the industry.
Organizations had to re-assess the value of their commercial property.
"How much was having an office space really contributing to our effectiveness?" For some, the experiment with remote work showed just how important a physical workspace is for their business model. Others found out that businesses could carry on more or less the same without physical office space and are still running entirely remotely.
Traditionally, physical office space was usually seen as a normal and even legitimizing part of doing business. But the pandemic showed that not only is a fully remote business both viable and legitimate, but most already viable and legitimate operations can be made fully or mostly remote.
Individuals have learned whether remote work works for them.
For some individuals, remote work was a silver lining in scary times.
Working from home meant no more commuting to and from work, complete control over their work environment, and a much more flexible work schedule that allowed them to handle chores between work tasks.
Some working parents especially value remote work, as it allows them to keep an eye on their children while working, cutting out childcare costs.
For others, though, remote work made everything worse.
While some saw the elimination of their commutes as time saved, others saw it as a ritual that was no longer providing structure and routine in their day.
While some preferred to work in a comfortable environment that they control, others found it hard to be productive surrounded by distractions and in a space also used for leisure.
While parents of older, more self-sufficient children may have preferred working nearby, younger children who need more active childcare became a huge strain on their parents' stress and productivity.
Conclusion
The important thing for organizations to keep in mind is that the general workforce from which they want to attract talent now knows just how well or poorly remote work works for them. In a broad sense, the pandemic changed the labour market by revealing, creating, and solidifying simultaneous demands for in-office and remote work among workers.
In fact, a recent survey by financial advisory firm Hardbacon revealed that over 80% of Canadians in remote or hybrid work arrangements would rather find a new job than go back to the office if required by their current employers.
In some sense, this isn't surprising. When the pandemic lockdowns hit, they shattered the traditional view that legitimate or "normal" work arrangements are being exclusively in-person. This revealed new options to the wider workforce: hybrid and remote work; and it seems like they're here to stay.
The implications for companies wanting to transition more of their workforce back to in-person is that they're likely to run up against serious resistance and should perhaps consider alternative ways of boosting productivity.
Prospectively, however, organizations looking to attract new talent need to keep in mind that, where they are practically feasible, hybrid and remote work options are highly desirable employment features for many workers.
However, accommodating remote and hybrid work options is easier said than done for many organizations. While newer companies probably started with full digital integration, many larger, older organizations are still reliant on information stored in paper and possibly even microfilm records.
While physical information formats may sound like a minor issue, accessing, securing, sharing, and duplicating these records is far more expensive and time-consuming than it would be with digital records.
30 years ago, the digital revolution introduced computers and other digital technology to the business landscape.
In 2020, the pandemic introduced remote work as a consistent demand from workers, which has, in turn, made digital integration a necessity for any competitive business or effective organization.
Consentia offers fully custom-built digitization and digital integration solutions for any organization or business, with full transparency and expert guidance. Transitioning your data and information infrastructure into the digital world opens up numerous benefits and opportunities.
Whether you want to increase your ability to offer remote and hybrid work options, securely preserve your information for the future, or leverage powerful communication and analysis tools, our digitization experts would love to help you accomplish your goals.
Contact us today to learn more, or request a quote to get started.