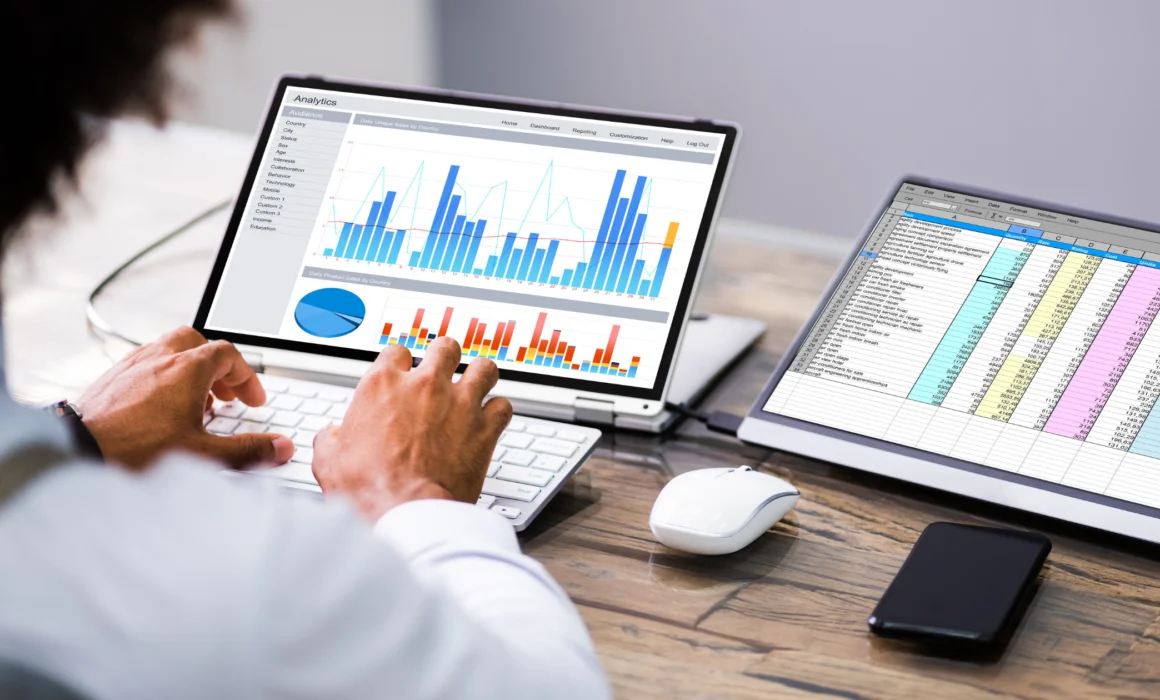 For most organizations, data entry can be a tedious chore that drains valuable time and energy from your employees. To streamline your processes and conserve your teams' energy, it may be a good idea to turn to outsourced services to handle the tedium for you.
Why use data entry services?
There are two reasons why an organization would seek these services: either they need paper forms transformed into digital documents (digitization), or they need to aggregate raw data.
Digitization
Most paper documents can be converted into digital formats without manually typing them in. Digitization can be done with a quick scan to create a digital image. Optical Character Recognition software (OCR) is then used to instantly identify text, allowing the digital copy to become a fully searchable, and sometimes even editable, digital document.
However, some documents can't just be scanned. Whether due to damage, faded text, or handwriting, some paper documents present serious challenges for OCR software. Digitizing these documents requires human intelligence.
Aggregation
"Aggregating" information means bringing it all together and organizing it.
For example, suppose you wanted to compare a number of possible business partners to see which can offer your organization the most value. To help inform your decision, you would need to take information about each company from their websites, promotional materials, client testimonials, etc. and aggregate it all together into a report or spreadsheet.
A significant amount of data entry work is merely entering information from disorganized sources like reports and forms into an organized database.
Local vs International Outsourcing
Through the power of the internet, people from anywhere in the world can offer digital products in services to people located anywhere else in the world. As a result, a lot of online work that involves aggregating information from one digital format to another is often sent to the lowest bidder, regardless of where they are located.
This is more difficult for digitizing, however, as the physical documents that need to be transformed have to be transported to wherever the service provider is located. The bigger the distance your documents need to travel, the more expensive it will be, and the greater the risk that they will be damaged en route. Beyond a certain distance, outsourcing just isn't worth the risk, and if you go far enough, it becomes more expensive than outsourcing locally.
Another factor to consider is security and confidentiality. Laws about the security and privacy of your information vary across different countries and jurisdictions, so unless you research the local legislation of your service provider, you can't be sure what rules they're following. While very few businesses would want to alienate customers by breaking their trust, there are ways to secretly sell your data to third parties, and without strong privacy and confidentiality protections, some businesses may think it's worth the risk.
Data Entry Providers Located in Alberta
These are all of the data entry providers with service locations and employees located in Alberta. While international solutions may be viable for digital-to-digital conversions, a local solution is safer and more cost-effective for paper-to-digital data entry projects.
Consentia offers reliable, accurate, streamlined data entry services to transform your information quickly and efficiently. Founded in Edmonton, Consentia continues to be a proudly local Albertan company, from who we employ to where we store data.
Click here to learn more about our data entry services.
| | |
| --- | --- |
| Location | Edmonton, AB |
| Offers Manual Data Entry? | Yes |
| Offers OCR scanning? | Yes |
| Offers Custom Managed Solutions? | Yes |
| Typical Project Size | Any |
With roots stretching back over 50 years, Consentia is a reliable one-stop shop for all your data transformation needs. We also offer scanning and storage solutions!
| | |
| --- | --- |
| Locations | Edmonton & Calgary, AB |
| Offers Manual Data Entry? | Yes |
| Offers OCR scanning? | Yes |
| Offers Custom Managed Solutions? | Yes |
| Typical Project Size | Business Solutions |
WCD is a print and business solutions firm located in Calgary and Edmonton.
| | |
| --- | --- |
| Location | Edmonton, AB |
| Offers Manual Data Entry? | ? |
| Offers OCR scanning? | ? |
| Offers Custom Managed Solutions? | ? |
| Typical Project Size | ? |
We couldn't find any information about Syl's available online, but they seem to be a data entry company located in Edmonton.
Virtual Gurus is a professional/office assistants firm, not a dedicated digitization service provider. One of their assistants would be a great option if you're looking for some extra help with a small amount of tedious office work like data entry. But if you're looking for a scalable, turnkey solution to transform many paper documents into digital information, they may not be your best bet.
| | |
| --- | --- |
| Location | Calgary, AB |
| Offers Manual Data Entry? | Yes |
| Offers OCR scanning? | Yes |
| Offers Custom Managed Solutions? | No |
| Typical Project Size | Individualized |
Virtual Gurus data entry applicability. VG specializes in individual professional assistants, not full-scale business solutions.
International Outsourcing Options
These service providers aren't located in Alberta, and most don't have locations anywhere in Canada. While the distance may make their services unfeasible for digitizing documents, they may be a good option for digital-to-digital tasks or projects.